HI ALL:
I take macro to write a macro editor, it can be seamless with ZW3D interface, I hope he can become a common engineering writing automatic execution script powerful tool, yes I refer to Autodesk Investor iLogic way.
I need interested friends to contact me!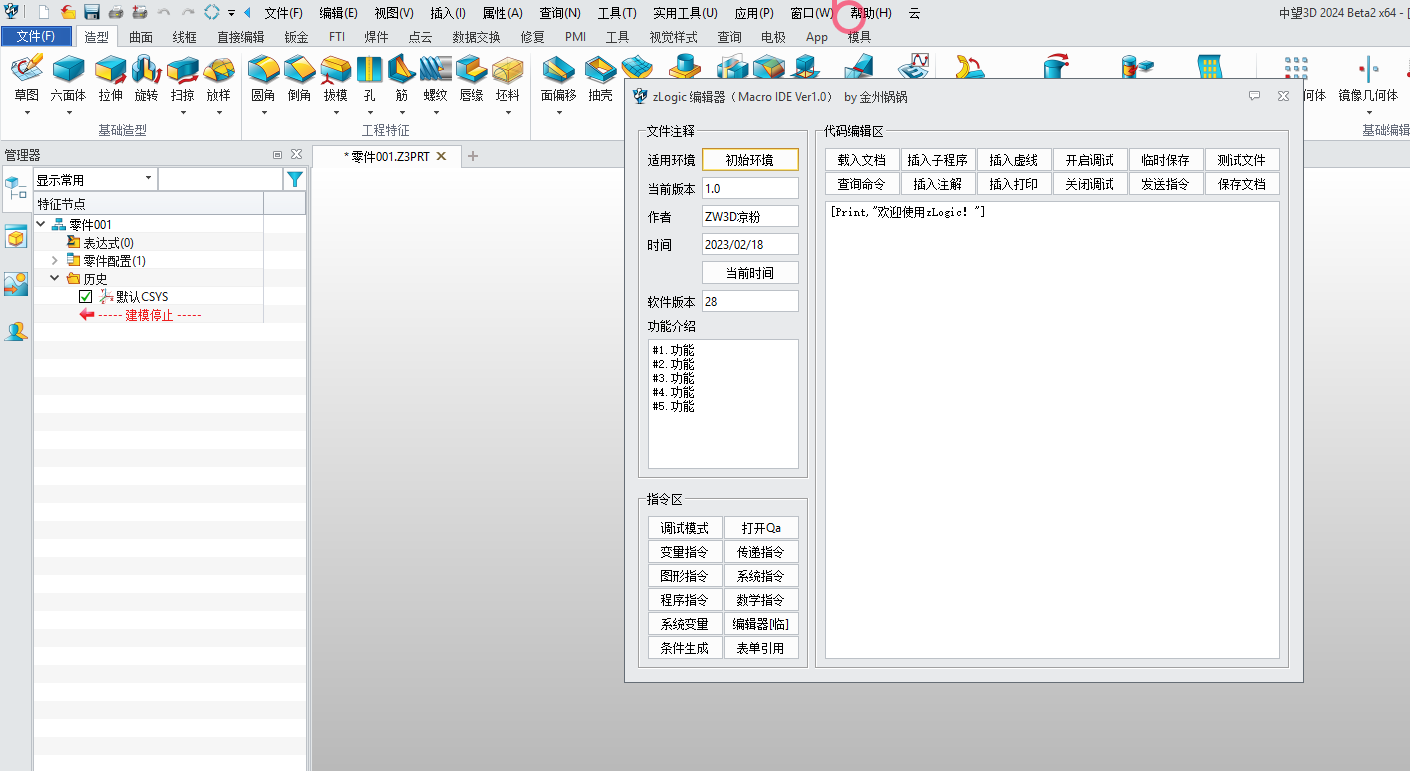 Here's a demo video!
Demo.zip (1.1 MB)