User Folder is the file set where current setting, recent activity etc is stored. If ZW has a glitch it is possible or this to get damaged and cause stranger things to occur.
The simple solution is the rename the User Folder and restart ZW3D.
This will force a fresh User Folder ot be generated.
See the post of Role Manager first becuase you will lose customisations unless you save them.
BUT How do you know where User Folder is?
At the Top Menu, go to Help/About and you will get a splach screen like this.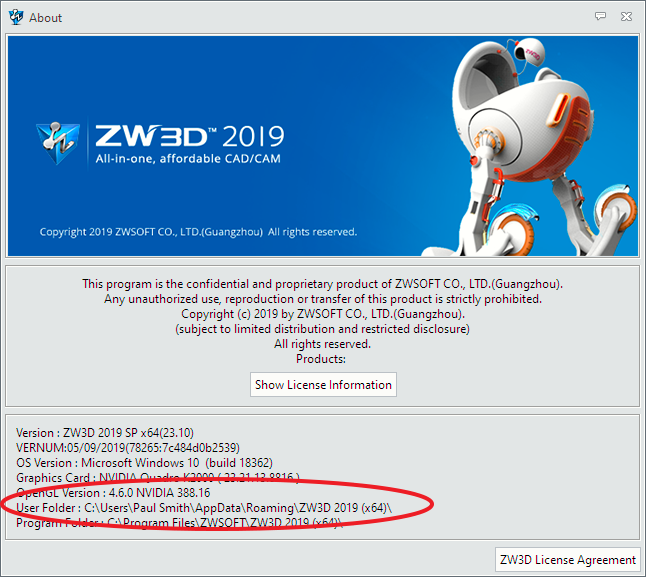 Cheers - Paul