Not long into using 2022 but already seeing some unwelcome messages.
This one happens everytime I open the program.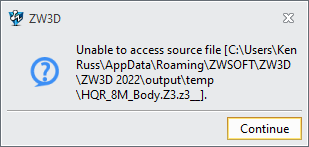 I also have a recurring regen issue with 3 objects showing as not latest version. When I regen them, I get the first two to regen and then the third one throws all three back into outdated (red).
This model only has about 10 objects and is a long way from being complete.
Any ideas on addressing these issues.
Regards
Ken.