Here is an older ZW3D technique for dealing with drawings in sheet metal and other multi stage operations.
We are using a History Operation called State - it is a Timestamp in history. (You can rename the entry for clarity too)
It is found here.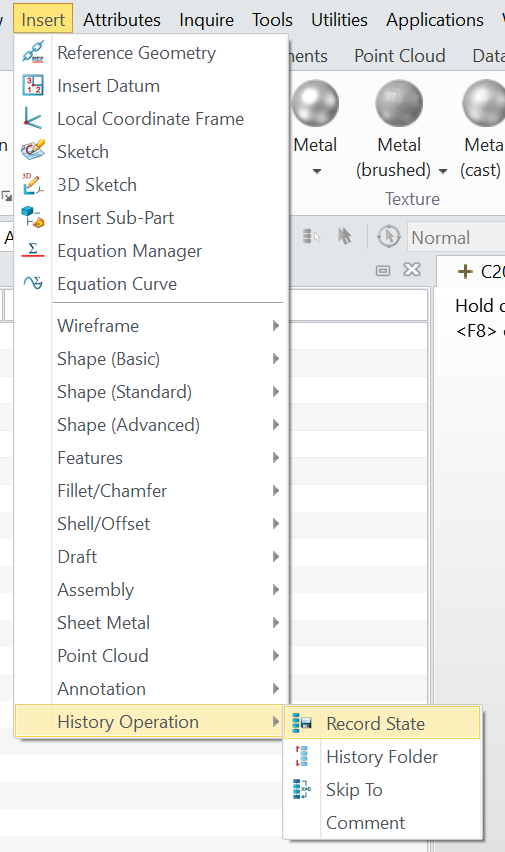 Add a State to record the stage the object is at NOW.
We can then use this for creating a drawing of the object at that point in time.
Here is a History example.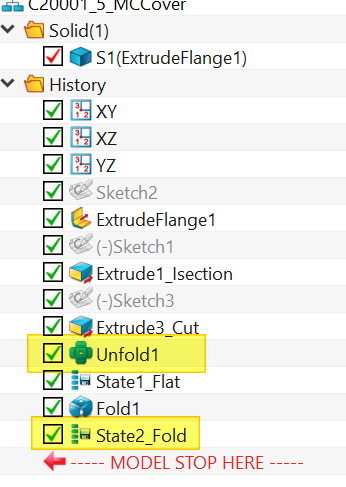 And here is how you use it when inserting a view in a drawing.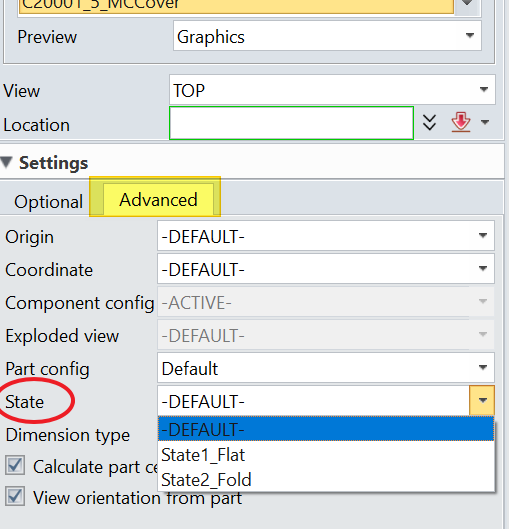 (There are two ways you can insert a view - I use the Automatic or Standard - Standard gives you more control so use that)
State is a very stable and powerful way of creating drawings showing development. You can have numerous States in a History…
You can have the same object on several States on the same drawing sheet or spread across multiple streets.
All clear?
Cheers
Paul