How can I select the sketch middle part only like example in solidworks?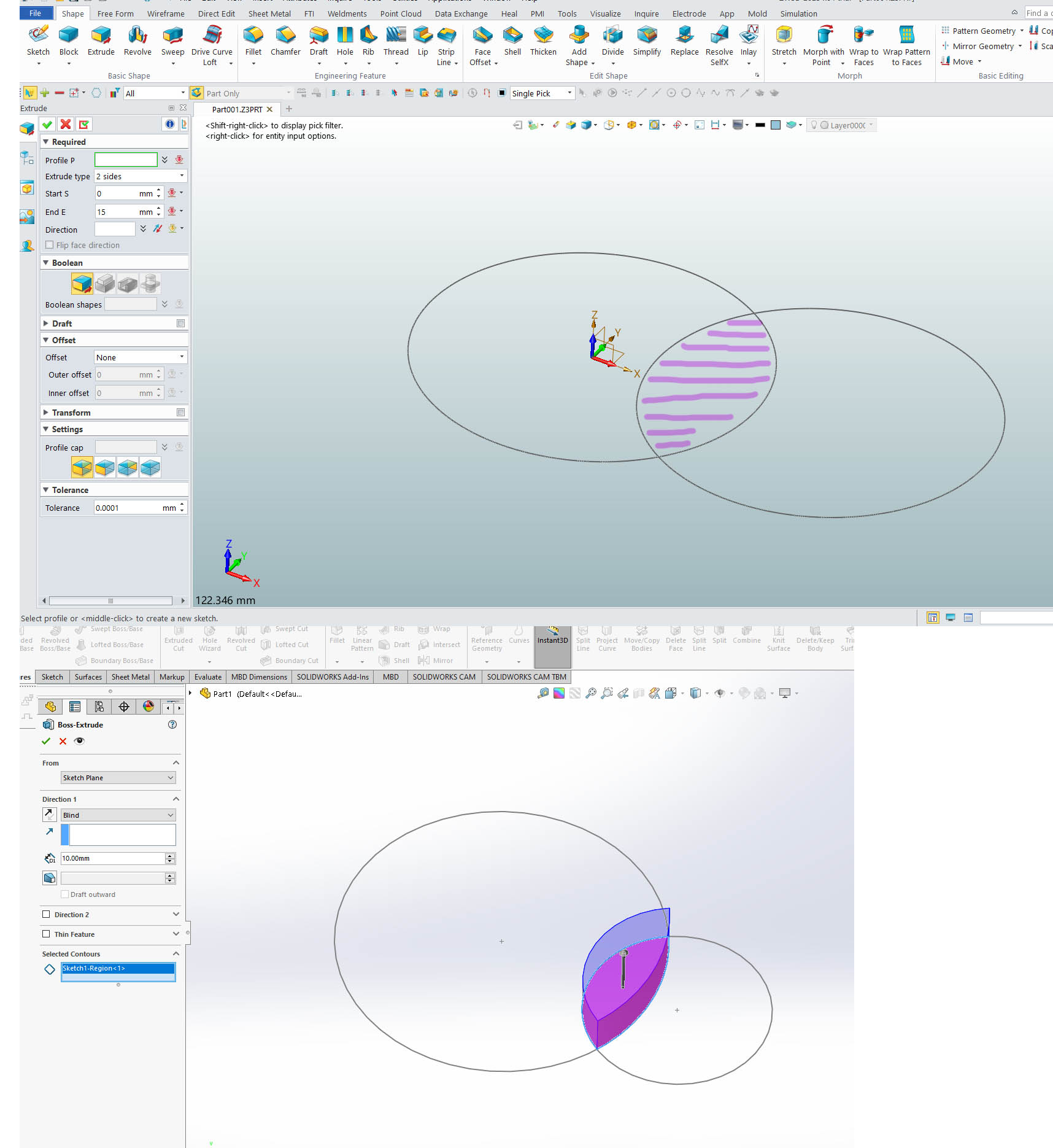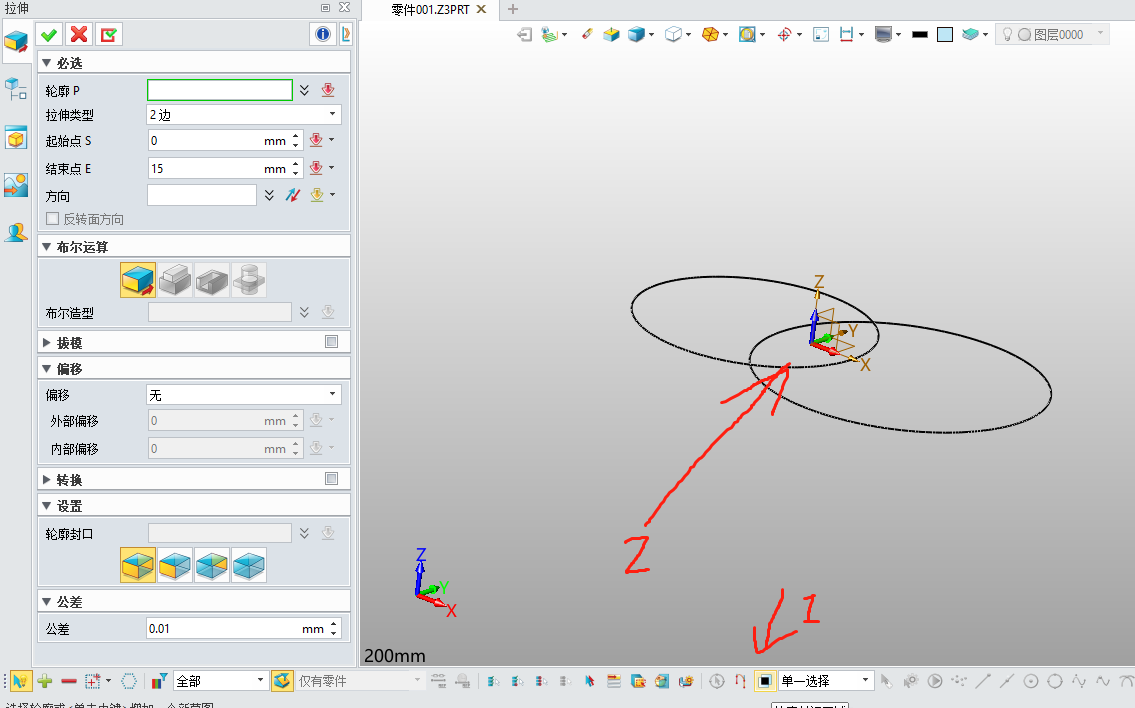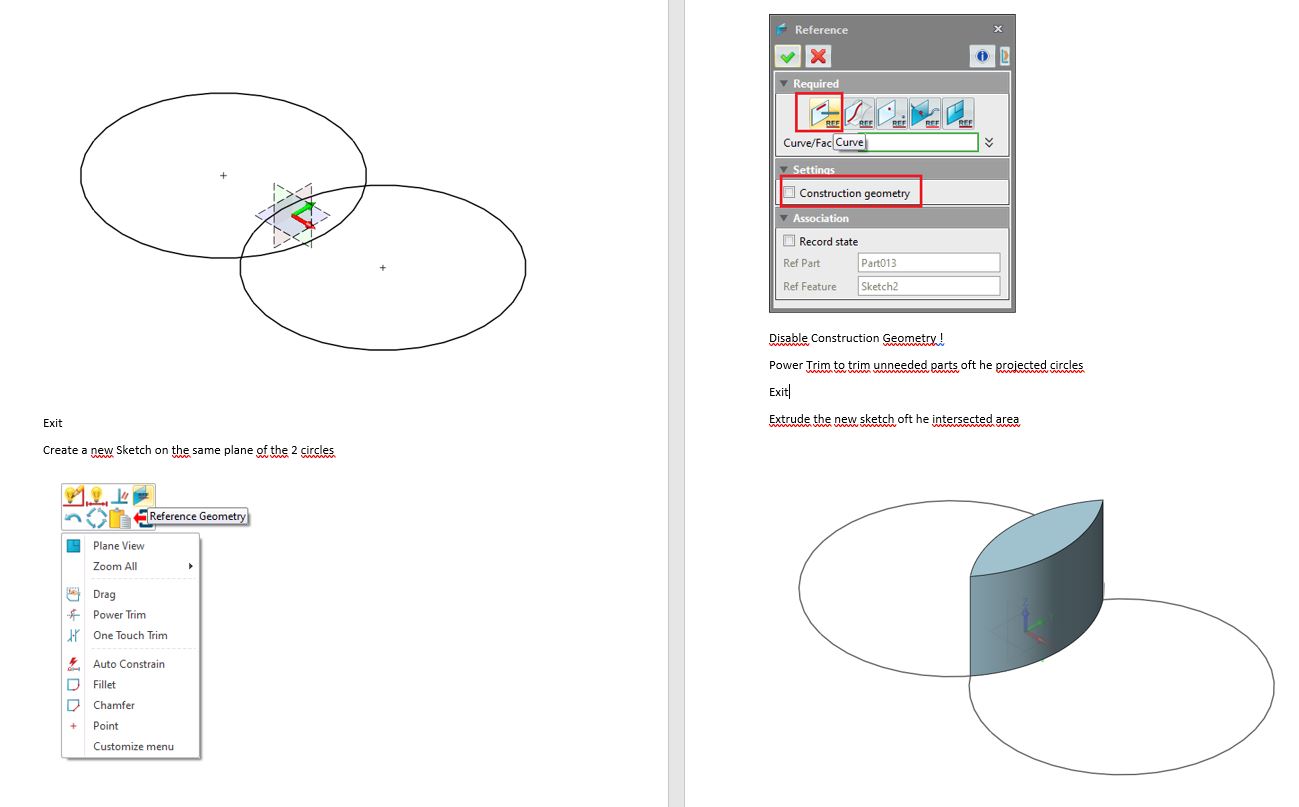 -Create a new Sketch on the same plane of the 2 circles
-Disable Construction Geometry !
-Power Trim to trim unneeded parts oft he projected circles
-Exit
-Extrude the new sketch oft he intersected area
Yasser
All you have to do, Extrude → "Insert Curve List (From partial entities)" and pick the parts of the curves you want to extrude.
See pic…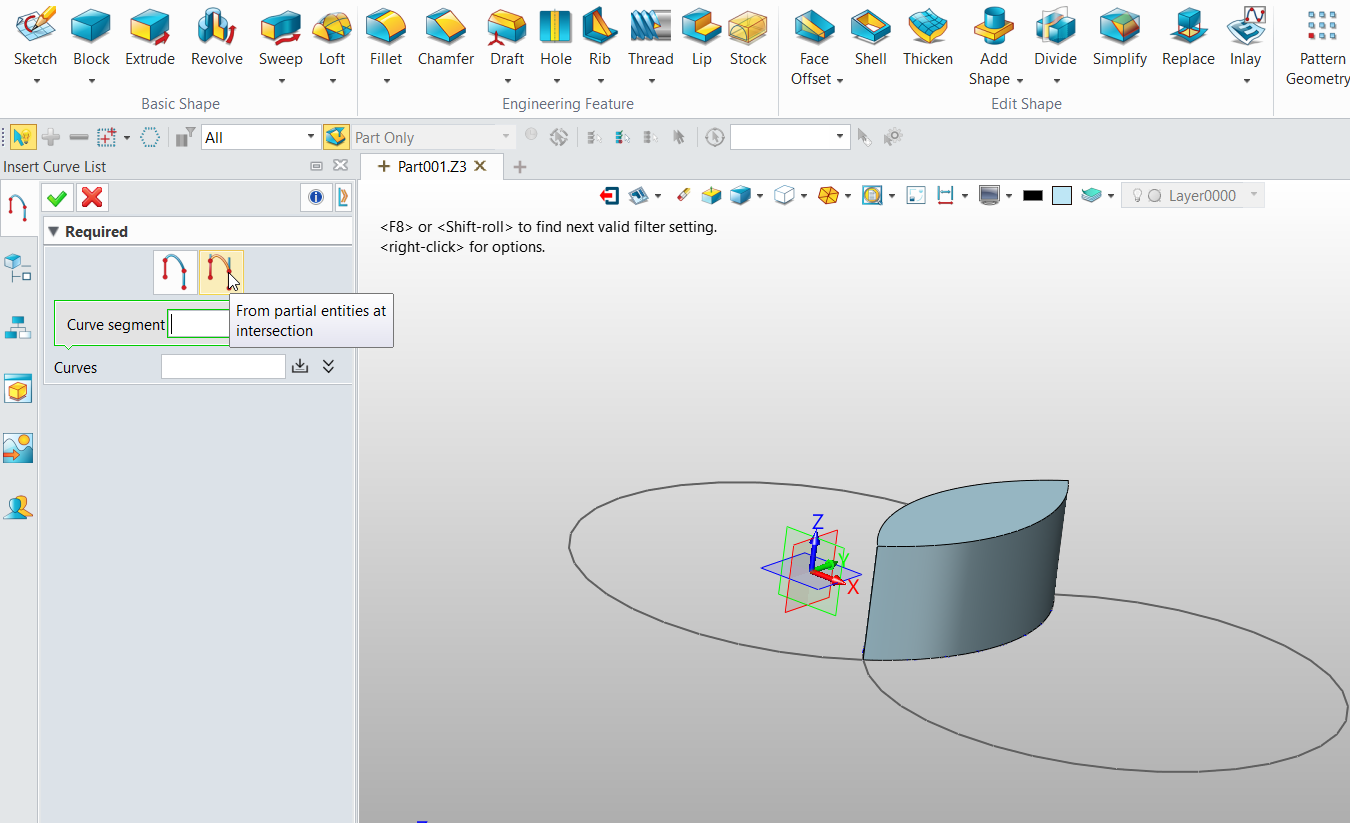 Welcome to the learning curve.
ZW does things different to SWx often. The answer is always there,
So for your problem with the Sketch, look for the Trace Tools and select the curves to extrude. You can have multiple shapes of discrete curves.


You can also search or commands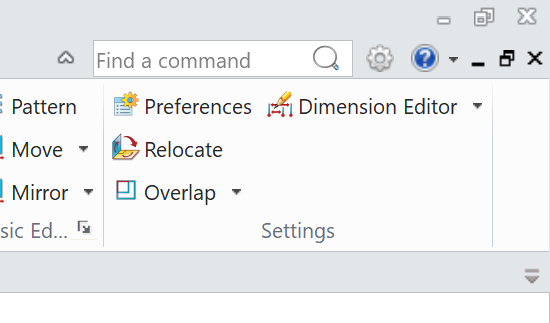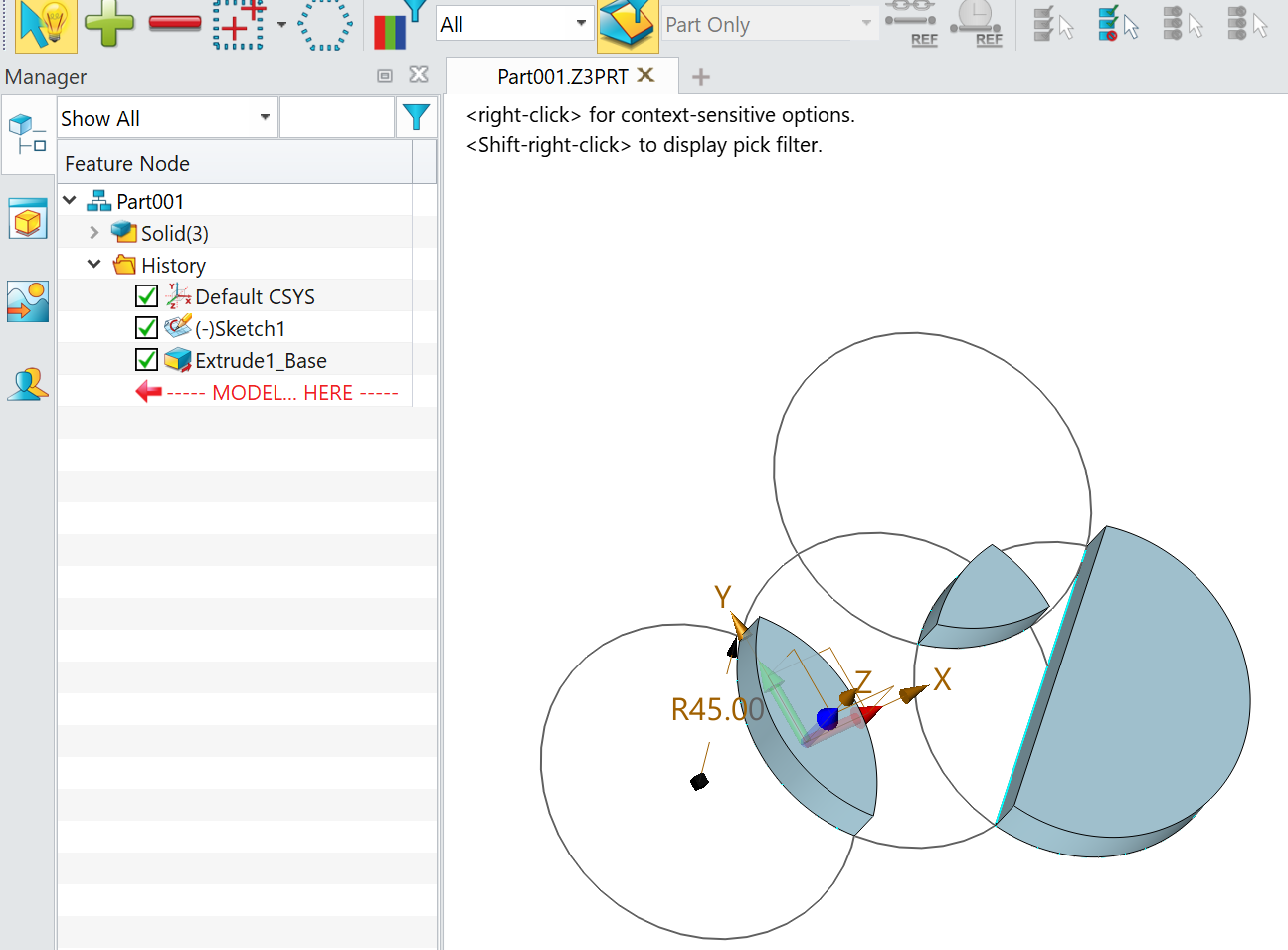 Cheers - Paul