I have two Monitors attached to my laptop… so I can see the models. Old age is a real pain.
When I open ZW3D it starts on one of the monitors with the program tucked away up in the left hand top of the monitor. See picture below.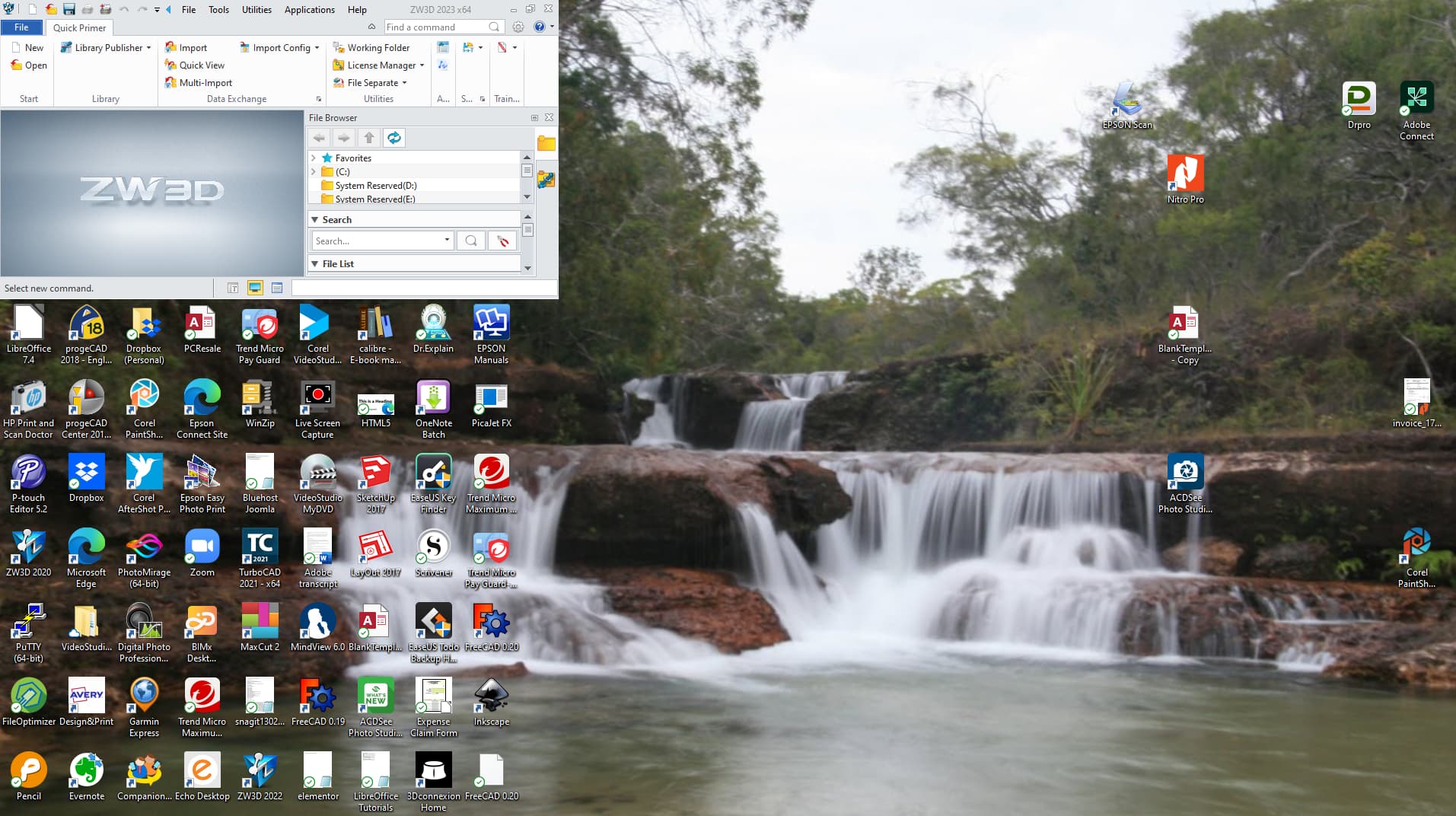 I click on the maximise button of the top right corner and then get this next photo.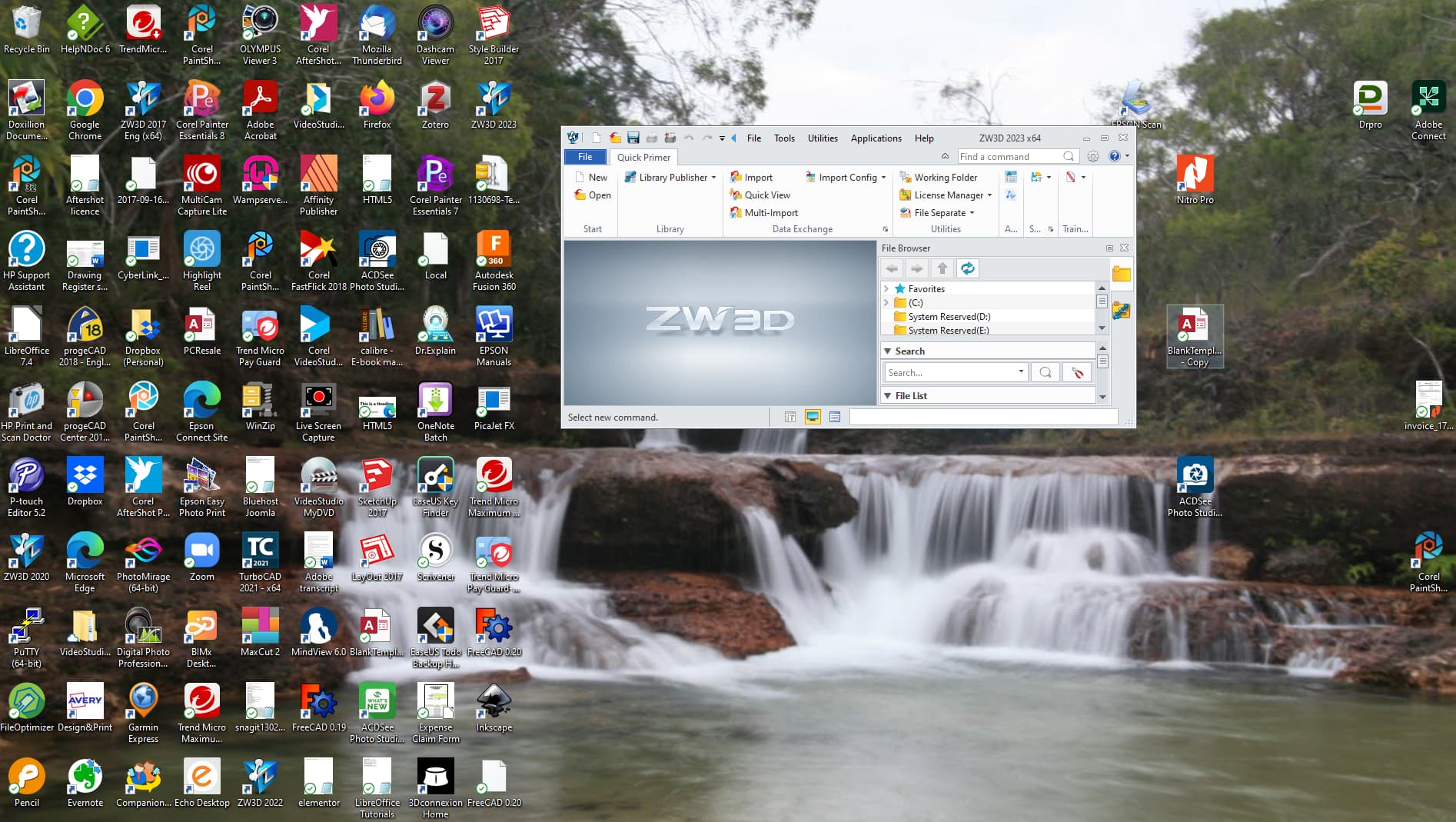 Then when I click again on the maximise button, it maximises and fills the monitor correctly.
Any ideas.
PS. The desktop is Fruit Bat Falls up in Cape York in Queensland.