Hi
When I started ZW3D this morning, it appears that I have no Manager window operating. See photo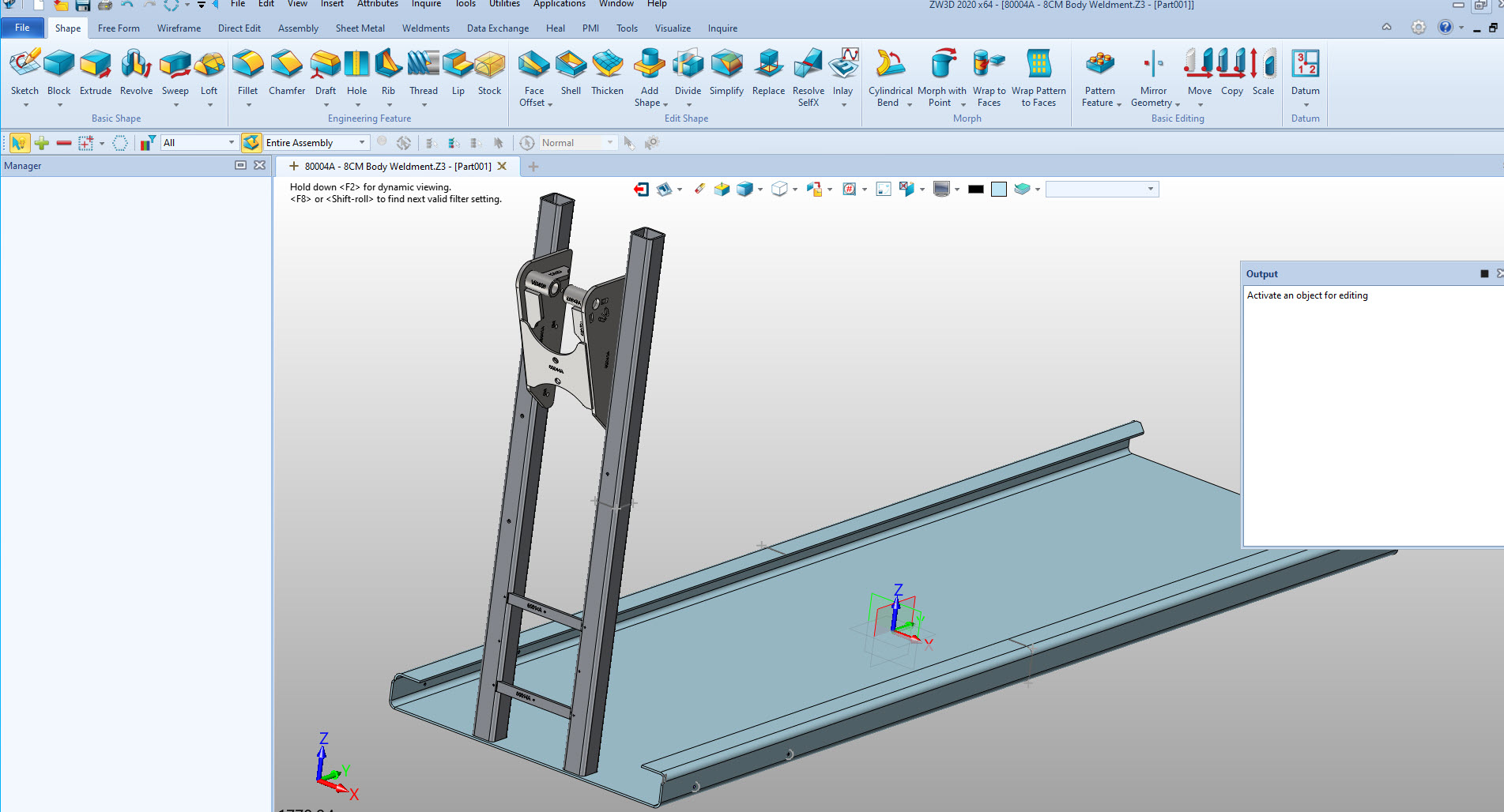 It was working fine last night. No power outages or glitches that I noticed. All other program working fine.
Any ideas. I have restarted, closed and opened the manager numerous times and tried multiple folders and drawings. All the same, No Manager.
Clicking on individual components allows me to go to the development environment on the part as per normal, but there is nothing in the manager during this time either.
Is there a program repair, or update or similar for the program.
Thanks
Ken.