Dear members,
I have created a template file in Version 2022 for a customer which contains a part object and a few drawing templates.
The case is quite simpel, I have filled in some attribute fields like designer and part name.
But I wanted to add a userparameter for a revision number to be printed on the drawing title block.
The default parameters are both selectable from the variable browsers of sheet and part.
The user parameters only from the part.
My problem is now, If I move up one level in the browser to part and pick my user parameter, it inherits the name of my template part object.
So, when using the template for a new part and a drawing, the default variables from the part show up correctly on the drawing.
But the user parameter still starts with the name of the template part object and is not recognized when changed in the new part.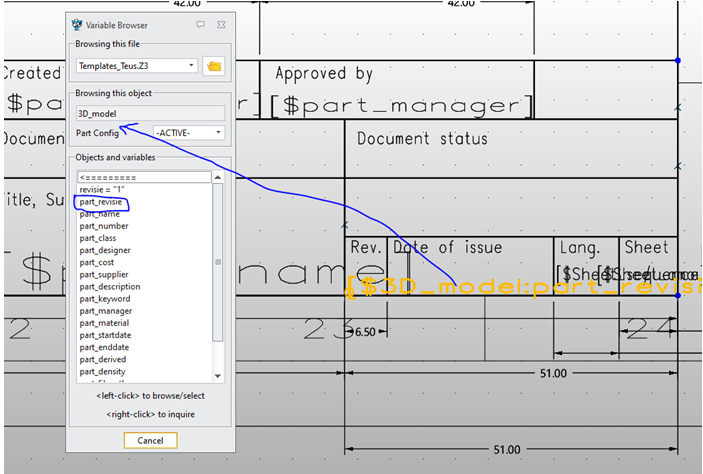 In Version 2023 the part user parameters are visible in the browser when creating the drawing template, so, in this version it is solved, but it used to work in old versions to in times that the user parameter table was still there, if I recall well.
Any suggestions how to do it in Version 2021 or 2022?
Cheers!
Luurt