HI,
reading "what's new" of 2024 there are built-in features in the history manager,
so like in the example, Extrude7 has Sketch16 and so on…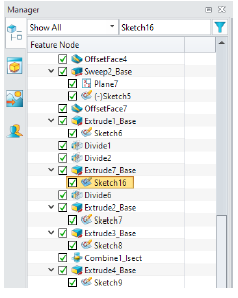 Now I'm trying 2024 (v. 28.00), but it seems that this feature is half implemented.
See the image below, my "Extrude2_Base" is made with "Sketch4",
But the view in the Manager is the same as 2023.

Do you have the same behavior?